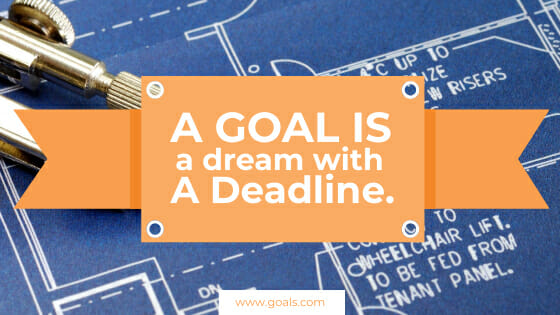 Listen to This Podcast if you enjoy Auditory Learning.
What is goal based financial planning?
Goal based financial planning is where you take your goals and use them as the guiding principles to map out your entire financial future.
Before we get into the details, let us first understand what goal based planning is. Goal based financial planning is a process of managing one's finances that revolves around their long-term goals and needs. It is also called goal-based investing and goal-based portfolio management, and was originally developed by the American educator and businessman Dave Ramsey. The idea of this planning style is to help people create achievable plans, so they can live within their means, receive necessary education for their desired career, buy a home or plan for retirement at an earlier age than they could otherwise do so with other strategies such as traditional investment.
Financial planning is not just about saving and spending money. It's also about setting goals and making smart, personalized financial choices. Goal Based Financial Planning can help you focus on what you want to achieve and how you want to achieve it. It's a personalized, goal-based approach to successfully investing, saving and spending.
The goals and objectives should be SMART, i.e. Specific, Measurable , Attainable, Relevant and Time-bound. Some example of common goals of a family are Children's higher education, marriage, retirement and buying new home, etc.
Why to do financial planning?
Financial planning is beneficial for everyone. Our financial future is important. It's not just about having enough money to live on but also about our family, paying our bills, taking care of our health care needs, meeting our retirement goals and providing for any special needs of loved ones.
Financial planning provides a way to plan for the future. It can help you understand how you will fund your children higher education and marriage, what your retirement will look like by providing information about your likely income sources in the future, the expenses that are likely to be incurred in retirement, or how long it might take to accumulate sufficient assets so that they can provide sufficient income in retirement.
Based on feedback from my clients, apart from providing financial resources for your financial goals, financial planning helps in achieving peace of mind and increases your confidence about your financial future.
How to do goal based financial planning
Goal based financial planning is the process of setting financial goals, understanding what it will take to achieve them, and then developing a plan to make them happen.
The process usually involves looking at your current situation through the lens of your ideal future. From there, you can establish where you are in relation to where you want to be in order to achieve your goals. And finally, taking action steps that will move you closer towards achieving your goals.
It's basically a 4 step process ;
Step-1: Analyse and determine your present financial situation, i.e. your cash flow, investible surplus, Net-worth and Investment Assets you have accumulated till now
Step-2: Envision and articulate your financial future and set your life goals that require money.
Step-3: Create a financial road map from where you are to where you want to go in your financial life as written financial plan
Step:4: Start implementing financial plan created during step-3 and regularly review and course correct.
When Should I start goal based financial planning?
The moment you earn and receive your first income.
If you can start early, you can be benefitted by following factors playing out in your favour ;
1. compounding would help you create more wealth
2. Probably your ability to save would be higher as you will have none or few financial responsibilities.
Who Should do Goal Based Financial Planning?
Goal Based Financial Planning is a tool that helps people plan their finances and meet various goals, such as saving for retirement or buying a home.
It is important to understand what you can afford, and where your financial obligations lie before you begin.
You may be the ideal candidate for Goal Based Financial Planning if:
– You have an income
– You have a low credit score
– You want to ensure happy retirement
– You want to buy a house in the future
– You want your children to have a high quality higher education.
How Goal based financial planning helps in wealth creation?
Goal based financial planning is a process in which the practitioner uses all the available resources and opportunities to create wealth for their clients.
This process starts with an assessment of the client's situation and goals, followed by a set of recommendations that includes a customized investment portfolio that meets the client's goals.
It focuses on a person's long-term goals, rather than merely the current needs, helps individuals plan for their future by developing a vision for what they want their lives to look like and not only about short-term savings but also includes investments, tax planning, retirement planning, etc. The primary goal of this planning process is to provide a framework for allocating financial assets, which can help people achieve their financial goals over time, including creating wealth.