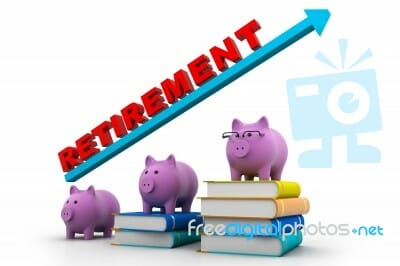 New pension scheme (NPS): The NPS is the new voluntary contributory pension scheme introduced by central government.
Citizens of India will now have an option of securing their post-retirement life with new pension scheme established by the government under the pension fund regulatory and development authority. (PFRDA)
The scheme has come in to effect from May 1, 2009. This unique feature of scheme is the flexibility offered for investors to choose their assets allocation as well their fund managers.
The scheme has already been made mandatory for central government employees from 2004 and is said to have earned a good weighted average return over last few years.
Under the new pension system, individuals can open a personal retirement account and can accumulate a pension corpus during their work life to meet financial needs post retirement. These contributions would grow and accumulate over the years, depending on the return earn on the investment made. When person gets retired, he will able to use the savings to take care of the needs and expense of his family during old age. The subscribers may use the accumulate pension wealth under the scheme to purchase a life annuity from a life insurance company. Alternatively, depending on the age of the subscriber, a part of the wealth may be with-drown as lump-sum.
From May 1 2009 Indians have Access to another investment avenue to plan for retirement in the New Pension Scheme (NPS).
The scheme has been in the pipeline for at least five years but it finally took shape in 2007-08. Although the government was pushing for the scheme after a law providing statutory backing to the regulator was enacted, the left parties, which were supporting the united progressive Alliance government, did not allow the passage of the bill.
What benefits does the NPS offer? Who is eligible? Who can join the New Pension scheme? Or who can be member of NPS?
Any Indian citizen between 18 to 55 years can join in the scheme which has two kinds of accounts. At present, only tire-1 (non-withdraw able) of the scheme involving a contribution to a Non-withdraw able accounts, is open. Subsequently, tire-2 (savings) accounts, which permit voluntary savings that can be withdrawn at any point of time, can be opened. But to be eligible to open a tire-2 account, you need a tire-1 account. Investors can open these accounts in 22 entities prescribe by PERDA. These include LIC, State bank of India, Bank of India, ICICI bank and UTI Asset management.
NRIs need a local bank account, and need to be KYC compliant. There are a lot of NRI regulations-present in detail in the offer documents.
Two types of accounts are available under the NPS.
Under the NPS, following two types of accounts will be available to you:
Tire-1 account: individuals can contribute their savings for retirement into this non-withdrawal account.
Tier -2 account: Under the savings facility, individuals are free to withdraw their savings whenever they require. This is voluntary savings facility. You will be free to withdraw your savings/redeem your tire -2 units from this PRAN account whenever you wish. To open this account an active tire-1 account is a prerequisite.
Who are not eligible for NPS?
Individual who are not granted an order of discharge by a court (un-discharge insolvent), individuals of unsound mind and pre-existing account holders under NPS.
Minimum contribution per installment is Rs. 500 and minimum contribution per year is Rs. 6000. There should be a minimum of 4 contributions made each year. Over and above the mandated limit of a minimum of four contributions, account holders can decide on the frequency and extent of the contribution across the year as per their convenience.
How one can enroll in NPS?
You will need to visit a point of presence (POP), fill up the prescribe form with the required documents. Once you are registered, the central record keeping agency (CRA) will send you a permanent retirement account number (PRAN), along with telephone and internet passwords.
How much one can invest in NPS?
There is no investment ceiling. But the minimum investment limit has been fixed at Rs.500 a month or Rs. 6000 annually. Subscribers are required to contribute at least once quarter but there is no ceiling on how many times you invest during the year.
What is the penalty for failure to make the minimum payment?
You will have to bear a penalty of Rs. 100 per year of default and will need to pay it with the minimum amount to reactivate the account till then it will be marked as "dormant". Also, dormant accounts will be closed when the account value falls to zero.