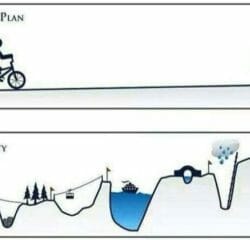 Before embarking on investments journey for your financial goals and obligations, it is advisable to have adequate insurances and Emergency fund to cover any major financial expenses such as medical emergency and Job Loss etc.
Now, the key question is, where should you put your money to create a contingency fund?
Fall in returns from liquid funds
Liquid schemes are the obvious choice for building a contingency fund. They used to generate significantly higher returns— around 8%—compared to 4% given by the ordinary savings bank accounts.
However, the situation has changed now. At the category level, liquid funds one-year return stands at 6.5%. Returns from liquid fund may come down further.
The fall in savings bank rates, however, has not been as drastic. In fact, due to competition, some banks have even raised interest on savings accounts, making them a reasonable choice for building a contingency fund.
Tax benefits of savings bank
Interest income from savings bank account is tax-free up to Rs 10,000. So, you can park Rs 2.85 lakh in a savings account, at 3.5%, without worrying about tax—the limit will be less, if you use a savings account that gives higher interest.
Tax on liquid fund, depends on your holding period. Liquid funds continue to retain their advantage if the holding period happens to be more than three years and post-tax returns work out to be around 5.59%, comparable to the interest given by the best savings bank account. However, if you are forced to withdraw before three years, post-tax returns fall to 4.15% for people in the highest tax bracket.
Need immediate cash
Investors need to consider liquidity also while parking their contingency fund. We do not  know when an emergency might strike, so the money should be parked in instruments that can be accessed immediately.
And savings account is the most liquid instrument available to people. Since the post-tax returns gap between liquid funds and savings bank is very low, there is no reason for not keeping the first Rs 1-2 lakh of a contingency fund in a savings account. The remaining fund can be kept in liquid schemes where to liquidity is reasonable good.
Redemption money from liquid funds comes by 10 am the next day. Many liquid funds also offer mobile app-based instant liquidity facility where the money comes to your account within few minutes of redemption. But you can only redeem up to Rs 50,000 per folio per day. To increase the instant redemption facility, you should have more folios.
Since most banks do not  charge a stringent penalty for breaking FDs—they usually give a slightly lower interest—you can keep the contingency fund in fixed deposits also. Another way is to start a fixed deposit with a sweep-in facility linked to your savings account. But bear in mind, the interest from fixed deposits is taxable, like short-term capital gains from liquid funds.
Pls consult your Investment advisor before deciding best strategy for you as it depends on your tax situation.