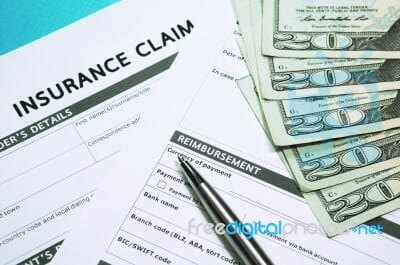 Topping up health insurance is cheaper than buying a new one, but there are caveats to keep in
Even though medical costs are skyrocketing, the average ticket size of a health insurance policy is around `2 lakh—enough to fund small hospitalization costs, but not a serious case such as a heart attack.
Therefore, you need to review your health insurance needs and then cover any shortfall.
As you grow older, health insurance becomes more expensive. So, to enhance the cover while keeping costs in check, individuals should consider a top­up health insurance plan. These are cheaper alternatives to regular policies.
Top-up health insurance is additional cover purchased over and above the base standard policy. Top-up polices can be issued either as individual or as floater policies and come into force only when the hospitalization expenses exceed the threshold limit of the base policy. this limit is called deductible and refers to that portion of the claim amount that is not covered by the insurance company. It has to be paid for by the insured person/insurance company providing the base cover.
For example, if the top-up policy is for Rs 9 lakh with a deductible of Rs 4 lakh,then the insurance company providing the top-up cover will entertain claims only when the claim amount exceeds Rs 4 lakh and a maximum claim of Rs 5 lakh will be paid by the company.
The initial amount of Rs 4 lakh will be paid by the company providing the base cover or it has to be borne by the policyholder himself, if there is no base policy. In the case of a floater top-up policy, the deductible is applied to each individual claim and not in aggregate.
Price advantage

A top-up cover has pricing advantages as evident from the following example:
Option 1: if a senior citizen, aged 61 years, takes an individual health insurance policy for Rs 5 lakh from XYZ , the annual premium amounts to Rs 28,921.
Option 2: Alternatively, he can opt for a combination of a lower individual cover and the balance as a top-up cover. In this case, he can purchase a base policy of Rs 2 lakh, from XYZ, the premium for which will work out to around Rs 13,500. In addition, he can buy a top-up cover of Rs 5 lakh, with a deductible amount of Rs 2 lakh, for which the premium will be around Rs 5, 704. So, he will have to pay Rs 19,204 in aggregate for a total cover of Rs 5 lakh.

As you observe, in Option 2 the total premium is lower that the premium payable for a standard hospitalization policy. Further, if one's employer-provided insurance cover is
not adequate, a top-up policy is ideal to cover the additional cost.It comes in handy for senior citizens who, otherwise, have to pay exorbitant premium for additional cover.
However, a top up is of no help if the individual claims are all below the threshold limit. Top-up policies can be taken as add-on policies with any other health insurance policy. One can buy a top-up health insurance policy with any insurance company, even if one's base policy is from some other company.
Super Top up policy
In case of Super Top up policies, the threshould limits i.e. deducatibles are applied in aggregate for the year. They are better than Top up policies. Considering the initial example cited for Top up policy, the claim is payable upto Rs 5 lakhs when the individual claim is above Rs 4 lakhs, But in case of Super Top up policy,the claim upto Rs 5 lakhs will be payable if the aggregate claims during the year exceeds Rs 4 lakhs.

As an added incentive, income-tax benefits are also available on the premium paid as per Section 80-D of Income-Tax Act.