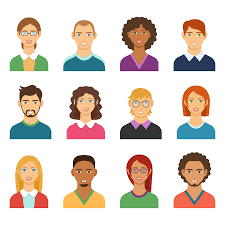 Hi Falks!
Welcome to my second blog on session of Digital Marketing Internship by Deepak Kanakraju – aka DigitalDeepak.
Second session was started on a very positive high note that about more than 80% Participants completed their first assignment. Kudos to all who did it and all the best for the second one.
Learn-> Do -> Teach
It was emphasised that If you really wanted to internalise your learning, you must apply. Its 'ok' if you make mistakes while initial application of Learning, but apply, you must.
Marketing is all about Communication
Deepak Explained that you must master 1to1 communication if you want to master 1tomany communication as part of digital marketing.
As an effective communicator, you need to be authentic. Everyone is tired of fake people in this digital era.
If you wish to master marketing you must expose your self as much as possible by way of travelling, reading, learning new languages and doing new things all the time.
Who is your Audience ( Client Persona)
If you market everything to everyone, you end up selling no one. As such you must find your niche and as like every other now is the time for super specialisation means you need to find your micro niche as well to have lesser sharp focus. If you can identify your micro niche, you can focus your marketing efforts on the same and as peter Drucker said ' The goal of marketing is to make a product that fits the customer so well that it sells itself.
In order to create product that fits customer you must have your Client Persona also known as avtar. According to HubSpot Buyer personas are fictional, generalized representations of your ideal customers. They help you understand your customers (and prospective customers) better and make it easier for you to tailor content to the specific needs, behaviors, and concerns of different groups.
The strongest buyer personas are based on market research as well as on insights you gather from your actual customer base (through surveys, interviews, etc.). Depending on your business, you could have as few as one or two personas, or as many as 10 or 20.
Being a Wealth Manager and Wealth Coach I have visualised my persona(s) based on my actual clientele and My facebook page audience. My client Personas are as under ;
For creating client personas, you can refer to following Information / questions;
Background information such as Jab, Career Path, Family
Demographics Information such name, age, Sex, Income, Location
Identifiers – Means of communication
Goals – Primary, Secondary
Challenges, Pain Points etc
What can we do to solve their problems?
Common Objections/ Their fears/ insecurities
To add to what was taught by Deepak Kankaraju, there is also 'Negetive Persona' is being practiced by Digital Marketer.
Negetive Personas :
Whereas a buyer persona is a representation of an ideal customer, a negative — or "exclusionary" — persona is a representation of who you don't want as a customer.
This could include, for example, professionals who are too advanced for your product or service, students who are only engaging with your content for research/knowledge, or potential customers who are just too expensive to acquire (because of a low average sale price, their propensity to churn, or their unlikeliness to purchase again from your company.)
Effective Engagements:
Based on your client/Customer Personas, you must follow following while writing or engaging with your clients;
Though you are writing for 1 to many but your target should feel like 1:1
Email/Messaging are more powerful than Social keeping with Personification power of both medium
Your Writing should lead audience to read progressively. Means you Heading should lead to First line -> Second Line – > Third Line and so on.