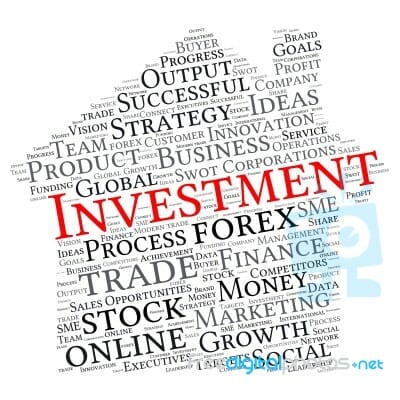 Difference between real estate and security investment

Financial assets like bank deposits, equity shares, bonds, mutual funds etc. have distinguishing feature that they are legal claim that are dominated in rupees. Real estate: residential house, land gold silver, diamonds painting etc. are dominated in physical units and not rupees. This is an important difference between financial / monetary assets and real assets.
· Real estate investment involves ownership of a tangible asset – real property rather than a financial claim.
· Managerial decisions about real estate greatly affect the returns earned from investment in it.
· Real estate investment means just not "buying right" or "selling right". It also means managing the property right.
Real estate has certain characteristics which distinguish it from other investments. These are:
· Illiquidity: shares and security needs lesser commitment of larger funds in-compare to direct investment in real estate. Real estate requires investment of larger fund and also difficult to convert into cash quickly when needed.
· Management burden: property management is never wracking aspect of investment in property especially with tenants. It needs lot of time and tensed moment to look after the property.
· Government controls: government controls real estate by different acts, rules relating to lands use, distribution, planning of township, tenancy legislation, land ceiling laws etc.
· Real estate cycle: real estate investment has a long term nature of investment. In the long term it can be different cycle such as growth, stagnation, and decline according to the economic environment.
· Real estate can be dangerous investment in the medium term and short term and is often Consider to be safer for long term investment.
· Legal complexity: Lot of legal complexity is involved in real estate investment.
· Lack of information: Informed researched information is not normally available in case of real estate investment.
Real estate investment is done between interactions of three groups:
1. Builders, developers, landlords and investors who provide real estate space.
2. Ultimate user of the real estate, consumer, residential, industrial etc.
3. Gov. provides infrastructure, make legislation to control.
Real estate can be bought for following purpose:
1. Residential use
2. Commercial use
3. Investment purpose
Advantage of investment in real estate: real assets (real estate, precious metals, commodities, and other physical items) offer several advantages:
· Inflation hedge: it gives protection / hedge against inflation and capital appreciation. Inflation means a higher replacement cost for real estate, precious metals, and other physical items.
· Efficient diversification: risk and return between financial assets and real assets are less positively correlated. Hence portfolios diversified with financial assets are more efficient in minimizing risk.
· Psychic pleasure: Someone feels pride of ownership of an attractive house, a beautiful painting and jewelry.
· Safe haven: people perceive gold other precious objects as a safe haven in times of trouble.
· Personal control: Benefit of personal control inherited with the real estate investment.
· Possible safe use & occupancy:
· Estate building:
· Security of capital: It gives security of capital along with possible self use.
· High operating yield
· Leverage
· Tax shelter factor
· Capital appreciation
Disadvantage of investment in real estate: Real assets may suffer from the following disadvantage:
· Illiquid market: financial assets / monetary assets like bonds; stock can be converted easily at a price close to the latest quotation. But there is an uncertainty in case of real assets in conversion into money and it takes comparatively more anxious moments.
· High spread and commission: dealer's spread and commissions are comparatively more in case of real estate.
· No current income: With some exception real estate does not generate normally current income and also requires storage and insurance costs.
· Huge investment is needed.
· Burden of management
· Possible depreciation value
· Government control
· Real estate cycle
· Legal complexity: complicated registration process and power of attorney deed.
· Lack of information in respect of real assets market
· Un organized real estate market in India
If you wish to buy a home, pls download our Home buying guide.