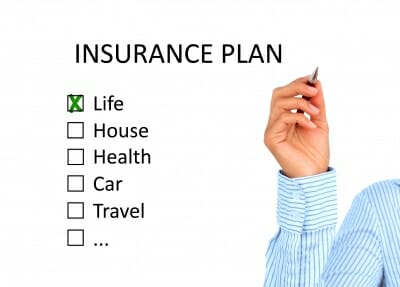 How to manage and check funds return daily?
Above is a question asked by an Investor when I conducted an online survey asking What is Your No#1 Question about Wealth Creation that You Wanted an Answer? as part of the process of creating my online coaching programme on Do-It-Yourself Financial Planning and Wealth Creation.
I see a lot of Investors asking questions " My X & Y funds are not performing well, where should I shift my money? on online Investment Groups on Facebook.
All Investors have a tendency to keep on checking the performance of their Investments on a daily/regular basis which is a futile and in fact many a times wealth-destroying behavior on the part of 'Investor'
Let's Understand Why?
Fact-1: If you study the behavior of the Equity Markets world across you will realize, the market remains bullish for 3-4 years and then turn to bearish for another 3-4 years. It has a cyclic nature of periodic ups and downs.
Fact-2: The very goal of your investments is to fund one of your future financial goals, let's say your child higher education. The requirement of funds for the same goal typically 7-10 years or more away.
Now if you connect the dots from above two facts, Do you as an investor, see any fruitfulness of tracking your funds performances daily/weekly/monthly or even quarterly?
If you track your fund's performance during a bear phase, you will be disappointed/worried seeing your fund's value going down, and during the bull phase, you will be thrilled seeing your fund's value going up and up.
But the end value of your funds may not be the same as the bear market would turn bullish by the time you need funds for financing your goals or It may turn bearish by the time you need funds.
The disadvantage of tracking funds regularly is when your funds are losing its value, whether you wish or not but you will start worrying at the back of your mind and the same niggling worry in the back of your mind may impact negatively on your productivity in other parts of your life such as Workplace effectiveness or family relations.
Which brings to another question, so when should we track our funds?, the best tracking frequency is once a year and the fund's performance in isolation will not help you anyway.
To do meaningful evaluation, you need to compare your funds performance with Category Average and How it has performed Vs. it's designated benchmark index.
For E.g. In order to evaluate the performance of a small-cap fund you need to equate your funds returns with average returns of Small-Cap fund category and Small Cap Index.
If your fund has delivered returns better than it's category and better than it's benchmark, it's doing its role decently in your portfolio.
Don't chase the highest return giving fund as it keeps on rotating every year. Focus on consistency and how the fund has performed during the bear phase, if it has corrected less as compared to the benchmark index during the bear phase, it's a good fund to remain invested.
Don't Exit if your fund has underperformed for a year or two, if there is no material change in your fund attributed such as a change in fund manager or change in investment policy or things like that, as there could be a period of underperformance for a fund and if you exit during such underperformance, you may lose funds turn- around benefit. It's like when you are standing in a queue, there is another queue beside you and you feel that the queue beside is moving faster than the queue you are standing and the moment you switch queue, your original queue would move faster than the one you switched to. So you may experience the same when you switch your fund for a year or two underperformance.
To conclude, you are not a trader who invests to earn lively hood from investing activity so in order to book profits, you need to track the performance of your investments daily so that you don't miss profit booking opportunity. You are an investor, your objective of the investment is to fund your future financial goals so it doesn't make sense for you to track its performance on a daily basis.
You should not waste your time in tracking frequently as it's not your lively hood and it's better that time saved is used in improving your performance on your job/career so that you can earn more, save more and invest more to create wealth.
If you wish to listen to my podcast of the same article click bellow and listen.
By- The- way if you need help in managing your money/Finances better, pls look into my online coaching course supported by weekly live mastermind sessions by clicking on the following link
Click here to learn more about how my online coaching programme can help you manage your money/Finances more effectively: