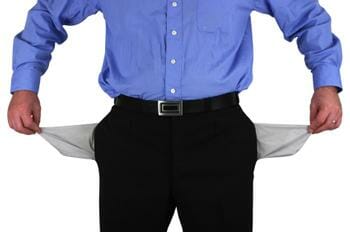 Are you Property/Asset Rich – Cash Poor ?
During my interaction with Investors and Clients, I keep on coming across cases where investors are Crorepati (From Net worth Point of view) but have taken personal loan @ 15-18% to finance their Financial Goals and ongoing expenses and that too with high paying government Jobs.
Being asset rich and cash poor is a problem that usually centres around property – the family home, a farm, an investment property portfolio – or a business. For young people buying their first home, the balancing act is to buy a home that is comfortable enough to live in, but not so expensive that Housing Loan repayments compromise lifestyle or the ability to reduce debt quickly.
Let me share an example of an investor ;
Income From Salaries = > 12 Lakh per annum
Real Esatate Investments : Rs. 3, 65,00,000
PF : Rs. 14,00,000
Other Financial Assets : Rs. 7,00,000
Personal Loan : Rs. 5,00,000
Are They Doing Well Financially?
On paper, it would appear that this Investor should be fairing very comfortably with their 3.81 crore assets. But is that really true? Let us take a closer look.
About 90% of their net worth lies within the Real Estate that they own. Being Real Estate , it would be difficult for them to monetise this "asset".
As for the money in their PF accounts, they would need to wait until the age of 60 before they can start turning this asset into cash payout. In the meantime however, the family would need to work to ensure they have money to meet their financial goals and responsibilities such as children Education and Marriage, in spite of their net worth of more than 3 crores
This simple illustration shows why it is important to be investing today on Relatively Liquid Investments. By doing so, you are able to build a sideline income that supplements your own salary from employment.
The root cause of this Real Estate Rich – Cash Poor situation is positive experience of the Family from real Estate investments. Majority Indians share this positive experience such as Parent Bough Residence at X and the Market Value of the same is now Multiple of X. So keeping this experience in mind investors consider real estate as Safe and High Return Investments. Many are also lured by Rental incomes as well.
Another reason was informal (Black Money) economy of India uptill now so money earned from informal sources can be parked in Real Estate only.
What Investor Should do to save from such situation ?
Post De-monetisation and implementation of RERA, things have changed. India is transforming from Fixed Asset Investment such as real Estate and Gold to Financial Assets such as Mutual Fund.
So all Investor should now Balance their portfolio after considering Return and Liquidity requirements. Pls note that rental income from Residential policy in India are hardly 2-3% and for commercial property its hardly 4-6% so it doesn't cater to cash requirement of Investor.
The best solution to save from such Property Rich-Cash Poor Situation is to judiciously Plan your Asset Allocation by keeping Risk-returns and Liquidity Requirements.