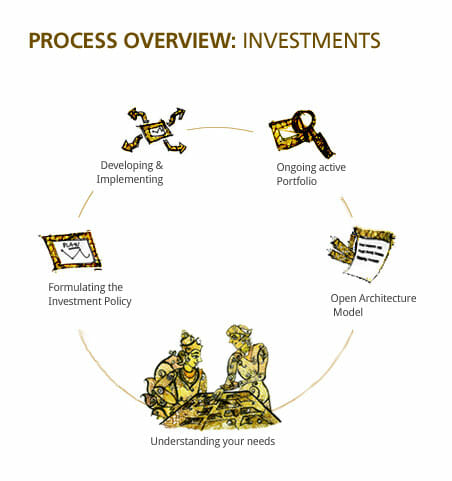 Wealth Creation Opportunity Lost by Young Indians
During my career as Financial Coach, advisor and Planner, I have experienced that majority of young Executives are not recognizing and understanding"Power of Compounding" and are not starting investing in the early days of their career. It is because financial goals are far away (such as retirement etc.) in their career so they do not realise how it would be hurting if they do not start investing in early days of career. Lest understand power of compounding by following illustration ;
To create a corpus of Approx. 5 crore, you need to invest ;

Image Courtesy : ET- Wealth
So by delaying Investments young Indians are losing their chance of creating enormous wealth during their career span. My experience suggest that young Indians delay investments because of following execuses ;
1. I have just started earning, let me enjoy my life
2. I dont earn enough so that I can Invest some meaningful amount
3. Why do I start investing at this stage when I dont have any Financial Responsibility
4. Lack of Financial Literacy
The best way to not to become victim of above pro-castination is to try and understand power of compounding an start using it in your favor rather than allowing it to work against you. Doing this will help you by following way ;
1. Being young and with no or little financial responsibility, you will be able to save more of cashflow as compared to in future with family responsibility
2. It will not only help you to accumulate greater wealth but also allow you to invest relatively less %age of your income when you have full family financial responsibilities thus empowering you to spend more on current than saving for future.
There will no perfect day or monthly savings which will help you to start perfect, you just need to start Investing and gradually you will be able to save and Invest you wished for.
One of my client in his early thirties got a job of Rs. 10000 per month and following my advise he staraight away started investing 5000 per month in his portfolio and if continues to invest the same amount throughout his career till his retirement, he would be able to amass greater than 3 crores. Now you can imagine the real "Power of compounding" that empowers a mere Rs. 10,000 monthlt earner can become crorepati which you would never have thought about.
To understand what could be impact of NOT starting early, I also have one client, working as sr. position in accounting department of a listed corporate, who have not started savings and investments early in life and after experiencing effect of delay approached me for retirement planning and on analyzing his financial data and preparing his retirement plan, I have to painfully educate and prepare him that he would have to work for 5 years after retirement to generate supplement income to avoid him outliving his retirement corpus generated through retirement investment plan.
So in nut shall as young indian executive, you should not spend all your salary and start an investment plan to;
1. Become Crorepati
2. Live a Financially Fulfilled and Peaceful Life
And to become crorepati, you should stop giving excuses and start investing right from first salary.