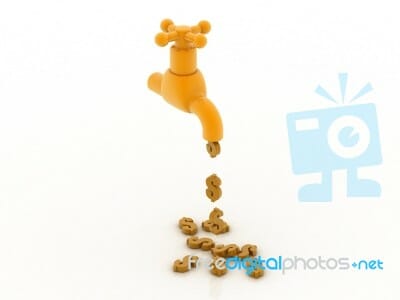 India has always been a favorite investment hub for NRIs simply because there are plenty of attractive options here. In the past few decades, NRI investments have increased. This is because globally, India is seen as an emerging economic power and has assumed the role of an important player on the world platform. Since it is an economically sound nation, investing in Indian businesses is seen as a probable option for NRIs today who see returns higher than ever.
That asset allocation is an effective way to manage your portfolio is a given, but as a non­resident Indian (NRI) do you include the assets you build in India in your overall portfolio? A lot of NRIs, especially those who plan to come back to India at some point, park their surplus in Indian bank fixed deposits (FDs), gold and even equity.
Here are some reasons why India is an attractive investment hub for you as an NRI:
India is second Fastest Growing economy

NRIs are drawn by Indian economy which is growing at a fast rate. The country's annual GDP expanded 7.55% in 2015-16 and the World Bank has predicted a growth at 7.7% in 2017. Consumer spending has grown over the years. India consumption economy is making it a great place for foreign investment too.
Real estate boom

Real estate has been among the most successful investment options in India in the last few years. Consumer lifestyle changes have brought about a boom in this sector leading to a subsequent spike in construction and property investments. Also, easy access to home loans are enabling more and more middle class households to buy homes of their choice. The growing demand from both investors and self occupants is pushing up prices and making real estate a great bet. As an NRI, you can buy residential and commercial property but not agricultural lands, farmhouses or plantations. Owning property in your home country gives you both Financial and emotional security.
Weak currency

The Indian rupee has been falling for some time now and is frequently subject to volatility on the back of global instability. Whenever it depreciates, you benefit as an NRI because you get more rupees against your foreign currency. This also means you invest less and get back more.
Equity market returns

Investor participation in the stock markets is on the rise, thanks to increasing financial literacy and reach of mutual funds. Equities are a great way to benefit from the future growth of Indian companies. Market analysts expect Indian stock market to rise by manifold levels by 2020, on the back of good corporate earnings as consumption demand grows.
Mushrooming of startups

India has a huge demand for products and services. It is a major exporter of IT, BPO and software services, following a boom in outsourcing. The country's service sector is one of the fastest growing in the world with a yearly growth rate of above 9% since 2001. These sectors are luring investors. Many NRIs are now beginning to invest in Indian startups.RBI generosity in permitting remittances

RBI has been favourable towards NRIs, allowing returns on investments to be repatriated easily. You are allowed to remit up to USD 1 million each financial year from an NRO account while NRE assets can be fully repatriated.
Easy taxation for NRIs

Indian tax laws favour NRIs too because India has Double Tax Avoidance Agreements (DTAA) with many countries, including the UAE and USA.